Author: Dominique Holmes
Why not just create a whole different table for your little guess too this Thanksgiving its vary simple and  cheap to make. I'll show you how and leave other ideas and inspirations from some of the other blogs and authors I follow.
Thanksgiving can be a tricky holiday with kids – when my family gets together it seems that they come, they eat, and then run like a herd of wild elephants throughout the house. There's no real kid-friendly main event that occurs like at other major holidays – no egg hunt, no trick-or-treat, no presents, no carols. Luckily there are a lot of creative people out there who have come up with fantastic ways to entertain the kiddos, help them to learn about the origins of the holiday (in a fun way), and teach them about giving thanks. Here are twenty-four of my favorites:
ROW ONE
1. Decorate the table: If you're having a separate kids' table, make it fun for them. Raid your party cupboard for colorful accessories, use a tabletop "thankful" tree as a centerpiece, add some kraft paper as a tablecloth and crayons, and make sure everyone has their own wishbone.
2. Hint about the history: Make the table pretty and help kids' to learn about the origins of the holiday with fun and functional pilgrim-themed decorations.
3. Provide entertainment: To keep them from taking a few bites and then racing about the house like a bunch of wild turkeys, provide some fun activities at the table to keep them occupied.
4. Make the food fun: Dress up some boring broccoli with a festive (free) printable ship – who knows, maybe they'll actually eat it!
5. Make photo props: Most kids love to ham it up in front of the camera – make it extra fun with these turkey props. (I mean, if they're going to run around like wild turkeys anyway, you might as well embrace it, right?!)
ROW TWO
6. Make use of free printable activities: Speaking of dressing up, here's a fun (and free) turkey printable that the kids can dress up and color to their heart's content.
7. Make them feel special with their own place setting: These DIY woodland animal place cards would make a fun keepsake as well, and could even easily be made into Christmas ornaments by adding a pinhole for hanging.
8. Wishes for all: Make sure no one has to fight over the wishbone with these fun DIY clay versions.
9. Focus on thankfulness: Help kids to think about what they are thankful for with these lovely printable notes.
10. Get crafty: Let the kids make turkey feather headbands to wear as they play.
ROW THREE
11. Forget the china: Dress up plain paper cups with these cute turkey cozies.
12. Make the decorations work double duty: Write what you're grateful for on a pretty paper garland and festoon the room with thanks.
13. And make the useful decorative: I love that this utensil holder is decorative, useful, and will keep the kids entertained.
14. Work with what you've got: Create a lovely and purposeful centerpiece for your table with a few branches from your yard.
15. Encourage imaginative play: Teach them a little bit about the history of the holiday in a fun way with these paper pilgrim hats.
ROW FOUR
16. Entertain them before dinner: Before that heaping plate of food is served, keep kids busy and remind them of the real reason for the day with this thankful placemat.
17. Don't forget the games: This oilcloth chalkboard placemat is perfect for games like tic tac toe, hangman, and the like.
18. Keep crayons on hand: And as a bonus house them in this simple and crafty ship – they could even use them to decorate the sail.
19. Think outside the box: No room at the table for a tree? Make one on your wall with a roll of kraft paper.
20. Post-feast fun: These turkey bowling pins will keep them entertained for hours.
ROW FIVE
21. Bring the outside in: Create festive leaf crowns with paper, glue, and a few leaves that are laying around.
22. Jazz it up: Make simple games extra exciting by creating them on a larger scale.
23. Put a feather on it: Whether representing the Native Americans or the main dish, feathers make everything more festive.
24. Don't forget the pie: Have the kids each create one of these colorful dishes and decorate or create a photo booth with the fruits of their labor.
For more info on this idea click this link
click this link on more info on this idea
click this link for more info on this idea
Thanksgiving Turkey Placemat Pattern
Thanksgiving Placemats for Kids with Printable
click this link for how to on this diy
Cheap Thanksgiving Table Centerpieces
 Cheap Thanksgiving Table Centerpieces – Public on 2016-10-27 07:06:48 by Jenny B
Click this link for more ideas and designs
Thanksgiving Table Decorations For Kids To Make Wallpaper Home Office Midcentury Expansive Carpet Cabinetry Restoration
Party Reveal: Kid Friendly Thanksgiving Table
click this link for more info on this diy
 Awesome Pumpkin Centerpieces For Fall And Halloween Table
Pumpkin is a perfect thing to decorate your fall table – no matter if it's a usual dinner, a Halloween party or a Thanksgiving table. Make a centerpiece of a faux or a natural pumpkin. Colorful or tinted pumpkins in a bowl will be great for any table; white pumpkins look more exquisite and a composition with them and some flowers is perfect for romantic persons. A traditional variant is a pumpkin cut inside as a vase and flowers of your choice. Tiny pumpkins in candle holders or white pumpkins with candles and flowers would bring taste to your table. The simplest idea is a pumpkin on the plate with nuts. Choose your ideas from the pictures given below and enjoy your dinner!
festive harvest scrapbook paper, added some berry twigs, and burlap, and ta-da! simple, easy, and inexpensive centerpiece for your big turkey dinner. here is the tutorial to make your own easy paper pumpkins.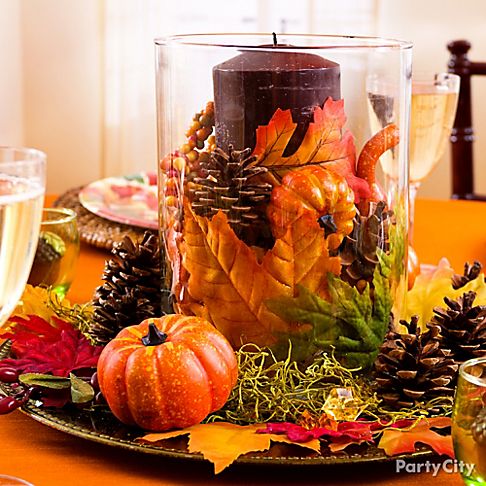 Thanksgiving Table Decorations For Kids Eclectic Medium
More Thanksgiving Table Decorations For Kids Eclectic Medium
To see more designs click this link
Cool Bedrooms For Teenage Girls Tumblr Compact Bamboo Pillows